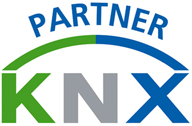 At Bemco we are dedicated to scouring Europe for the most reliable, advanced and competitively priced KNX components.
With over 100 years experience across a wide range of residential and commercial projects we are committed to providing training, access to some of the best KNX products on the market and excellent technical support.

We are your one stop shop for domestic installation & automation equipment.
We're one of the larger central London distributors with on site car parking space in all our branches.
Being KNX certified ourselves means we understand KNX and can provide you with the technical support you need.
Shop
Standard Electrical Kit, Non-KNX